Author Archive
---
---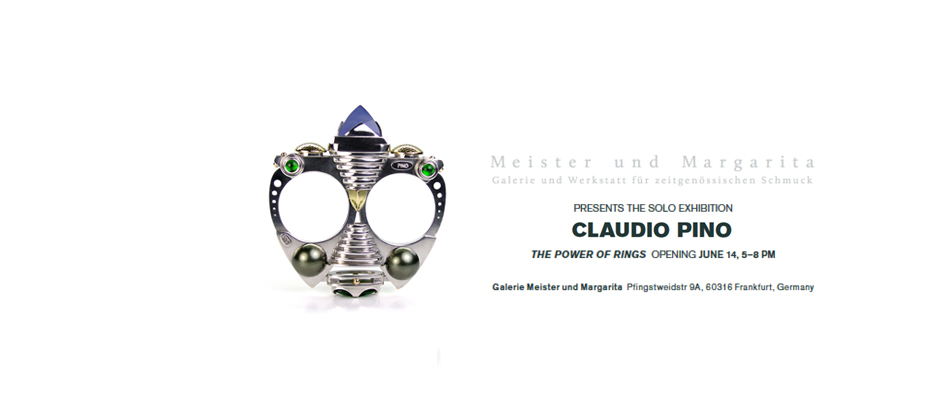 The Mystical Dream© Claudio Pino . contact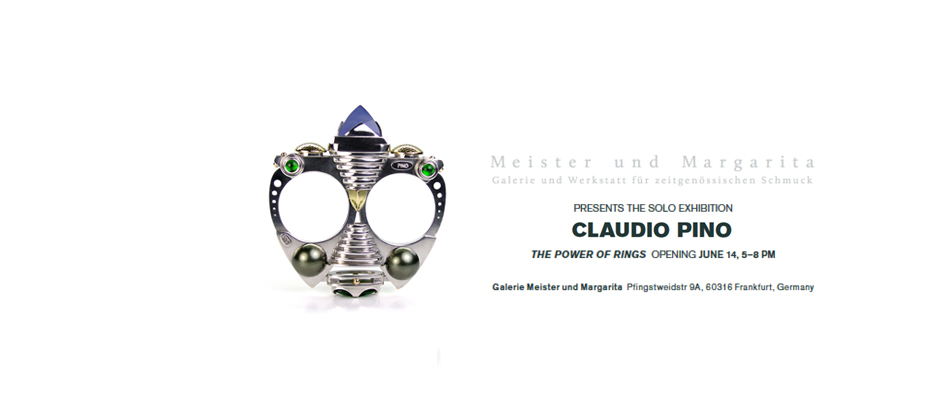 It's a real pleasure to announce my upcoming solo exhibition, Claudio Pino: The Power of Rings, at the Galerie Für Schmuck Meister und Margarita in Frankfurt am Main, Germany.
You are cordially invited to join me at the opening on
June 14, 2014, from 5-8 p.m.
Galerie Für Schmuck Meister und Margarita –
Pfingstweidstr 9A, 60316 Frankfurt am Main, Germany
"This solo show presents over 30 one-of-a-kind sculptural rings designed by Claudio Pino and also questions the unique Power of Rings. Whether worn
daily or on special occasions, rings are the most common and evocative pieces of jewelry, wrote Rachel Church. Rings are very personal and embody symbolic meaning. They can be worn as protective talismans or
simply as beautiful, precious accessories. What, then, makes a ring so powerful, even in contemporary times? Of course, we cannot disregard our past if we are to understand why rings remain so important in our culture.
From ancient Egypt to the twenty-first century, their long, rich history is intricate and fascinating. Rings endure as objects that have direct connections to our body language and serve as a reflection of our
appearance and style. They may also recall memories of our loved ones and represent victories, and their vintage surfaces project unmistakable power."
I look forward to hearing from you all
Warm Regards, Claudio Pino
http://pinodesign.net/
–
Guten morgen!
Feiern sie mit uns im neuen Geschäft!
Nach 4 schönen, ereignisreichen Jahren in Sachsenhausen haben wir unsere Galerie vergrößert.
Neue Andreasse:
Pfingstweidstr. 9A,
60316 Frankfurt am Main
Am Samstag, den 14. Juni 2014 möchten wir dieses ab 17 Uhr mit einer Ausstellung "Power of Rings" von einem der extravagantesten Goldschmiede-Künstler, Claudio Pino aus Montreal (Canada) zelebrieren.
Besuchen Sie die Galerie und Sie werden ein Event mit außergewöhnlichem Schmuck, interessanten Gesprächen, Musik und Cocktails erleben!
---
---
---
---
---
---
---
---